Leicestershire's MRC Community Action's summer focus to #GetCoalvilleCooking, has seen their new 'Family Cook Off' sessions initiative hailed a success thanks to support from children's charity Oakland Foundation.
MRC Community Action's Paul Fagan commented: "We have been striving to create different and inclusive ways children and families can get together and receive both education and nutrition in their local communities.
"We are massively grateful to the Oakland Foundation for their kind donation which has supported our new 'Family Cook Off' sessions, allowing us to purchase a number of portable kitchens including portable hobs, and basic kitchen essentials to get started."
The Oakland Foundation charity supports children under the age of 16 and their families through initiatives based around education, health and nutrition, and sport, with their aim to ensure children, irrespective of social background or physical ability, can participate.
Added Paul: "Our Family Cook off programme sees parents and children from our HAF program (Holiday Activities and Food Program) join together and get involved in some collaborative cooking with our fabulous volunteer cooks. Every Thursday we create both meat and plant-based versions of the same recipes providing attendees with all the equipment and resources needed to make the dishes whilst giving our guests cost saving tips and helping them to try out new recipe ideas with their families.
"We are now in the process of planning more community cooking events to allow everyone to get involved and will announce them shortly. Once again, massive thanks to the Oakland Foundation for supporting our mission to #GetCoalvilleCooking!"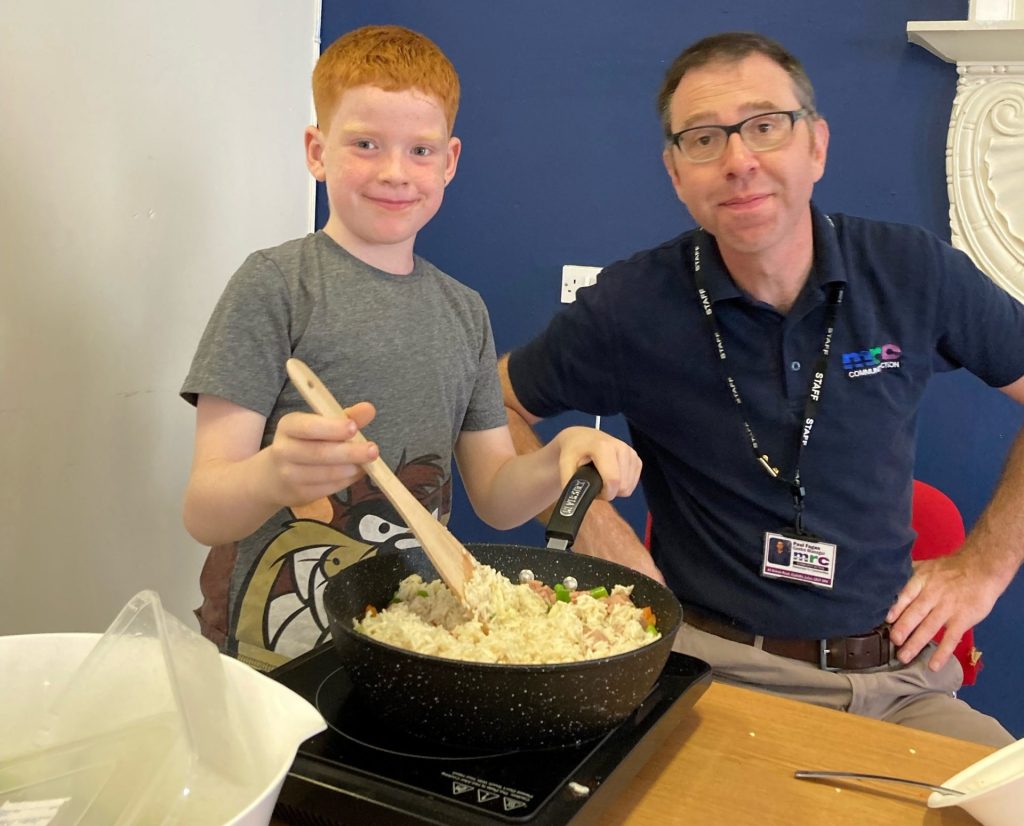 Some of the positive comments MRC has received from the families and volunteers involved:
"I had no idea I could cook like that. It's really opened my eyes and I can't wait to try this out myself at home"
"I will definitely be making this. It's so good!!"
"It was really nice to be able to share some of my experience with the older kids. You could see from the look on their faces how much they got out of the session."
Oakland Foundation Trustee, Mark Williams, commented: "We're delighted to offer MRC our support as the positive impact felt from this type of community food initiative cannot be underestimated."