Hinckley Running Club is delighted with their new hoodies and coaching sessions thanks to funding from children's charity Oakland Foundation.
Hinckley Running Club stands out in an area packed with football clubs. Coaching children's athletics, they are inclusive regardless of athletic ability, keeping fees low to ensure access for all, and offering a safe fun environment where children can be themselves, try a new sport and make new friends. The club also encourage older athletes to follow an athletic pathway to become future coaches.
Shawn Wilebore who has been active in running Hinckley Running Club based at Hastings High School in Burbage since it began some ten-years ago said:
"Without this funding from the Oakland Foundation it would have been much harder to run as a club. We deal with many children who are on the Autistic/ADHD spectrum and with the amount of coaches we now have we can provide these children with a space that is theirs where they are not judged on ability or social standing.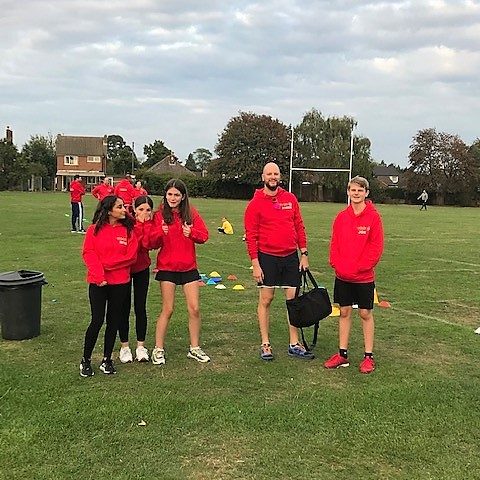 "Some of these children are chained to their desk for six-hours a day and our club provides a much-needed release for both the athlete and the parents. As a club we may not be the most competitive, but we have a lot of fun and hopefully we are helping children find an interest and learn skills they can take through the rest of their lives."
Launched by total supply chain solutions provider Oakland International in 2012, the Oakland Foundation charity supports children under the age of 16 and their families through initiatives based around education, health and nutrition, and sport. The charity's aim is to ensure all children, and particularly those living in poverty or underprivileged irrespective of social background or physical ability, can participate.
Oakland Foundation Trustee, Mark Williams, commented: "Hinckley Running Club is extremely active, supporting all children, and we wish them continued success as a vital community resource."