We Care UK is a 100% volunteer led charity based in Hinckley, which supports communities against food poverty, financial hardship and social isolation.
Jason Bains from We Care UK visited our sponsor Oakland International's Bardon depot to meet and update Oakland Foundation Donations Coordinator Debbie Roberts on the wonderful work they are doing in the community.
Jason thanked the Oakland Foundation for the funding, which has enabled them to reach out and support even more families in the community.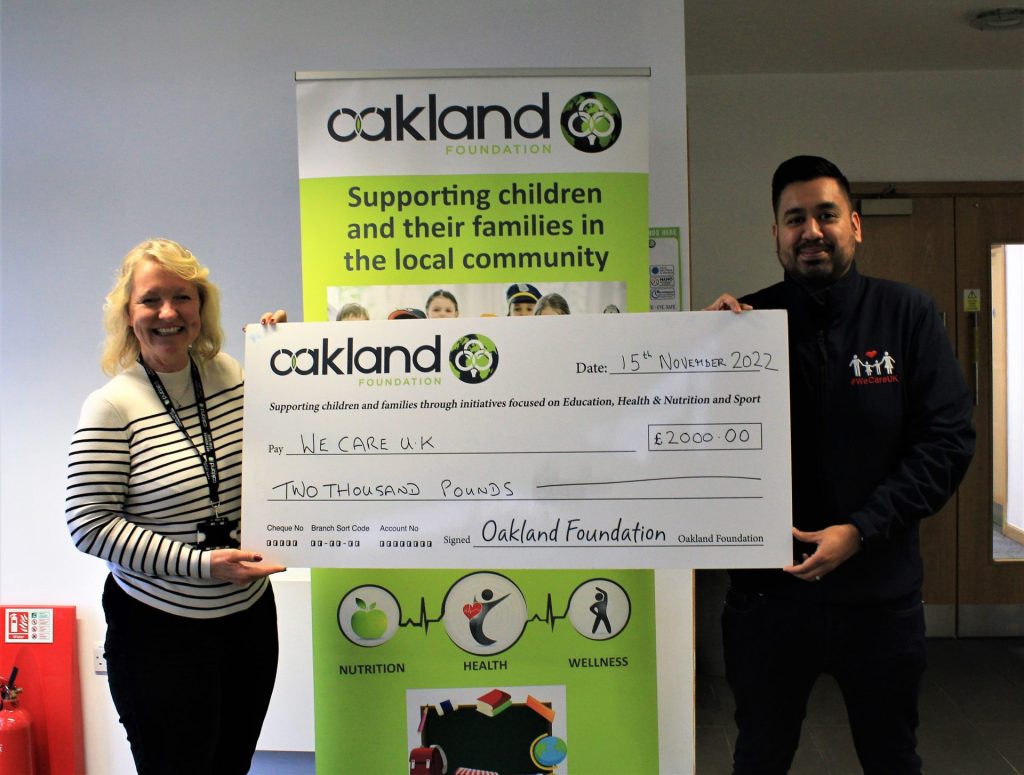 Oakland Foundation funding has enabled the purchase of 50 slow cookers and the printing of a range of recipe cards, a few of which are shown below, for families to use.